Meet Our Team
We believe people can only achieve big things by having a great team to work with.
How did you come to live in Sun Valley?
Sun Valley is the best place on earth for everything I love to do!
What do you like to do in your spare time?
I live to be outside exploring. Hiking, and hunting. I specialize in high mountain elk and mule deer but I love it all.
How did you come to live in Sun Valley?
My older brother lived here and worked as a photographer for SV. He thought I should come for the winter and learn to ski. That was in 1972 fast forward to 2018 I'm still here.
What do you like to do in your spare time?
Winter- Skiing; Summer- Hiking, enjoying the beautiful summers.
How did you come to live in Sun Valley?
As with many, I moved to Sun Valley in 1981 to ski. Discovered the summer and fly fishing, hiking, biking, and many outdoor activities and never left
What gets you excited about your role at Silver Creek Outfitters?
I love problem-solving and coordinating projects
How did you come to Sun Valley?
I came to SV to follow my passion for skiing and fell in love with the area and lifestyle
What gets you excited about your role?
I love meeting new people. Our customers live incredible lives and have incredible stories. They are so inspiring and truly great people.
What do you like to do in your spare time?
Garden. It's the best therapy in the world. It's a great way to get sunshine and get out with the family.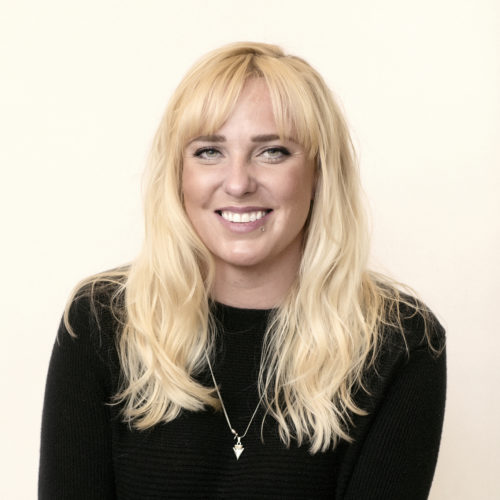 Kate Chandler, a rising senior at the University of Washington majoring in International Studies, has been coming to Sun Valley for as long as she can remember. Hoping to move to Sun Valley full time one day, Kate has a strong appreciation for what the valley has to offer and its values. Kate has always loved her time spent in Sun Valley with her family adventuring, including on the river, which has fostered her growing interest in fly fishing and a maturing passion for skiing. Kate enjoys working at Silver Creek Outfitters because of the commitment each employee has for creating a great experience for everyone that comes into the store and because she feels she is constantly learning. Kate looks forward to what this summer holds for the community, both within the store and on the river.
Growing up coming to Sun Valley, Caroline Gabbert feels lucky to be able to spend a third of her year in this unique place surrounded by the amazing community. A student at the University of Southern California, Caroline has always appreciated her time away in the valley pursuing her passions of skiing, running, and fishing. Ever since she was little, Caroline has loved coming into Silver Creek Outfitters which contributes to the unique relationship that she creates with our customers. Caroline shared, "I truly believe that Silver Creek Outfitters is an extremely unique place that is at the heart of Sun Valley culture. The core mission and values of the store are upheld not only by the team itself but through the commitment of the community to ensure that Silver Creek is a place 'where great stories begin'". Returning to the Silver Creek Outfitters community is always a highlight of Caroline's summers and winters and she is excited to be back.
Raised in Sun Valley, Colton Donovan has consistently been able to nurture and develop his love of fly fishing. Colton's favorite place to fish is the Upper and Lower Lost River. This is a special place for Colton because it is where he learned to fly fish and where he was able to find his passion alongside his father -- whom he continues to share the experience with. Growing up, the two would make their weekly stops into Silver Creek Outfitters for flies, to chat with guides about river conditions, and to see their friends in the shop. Colton states how he knew, "someday I wanted to work at Silver Creek Outfitters, not only to pursue my passion for fly fishing but also to work in a retail environment. I love people and SCO was a place where I could talk to people about my passion". Colton believes it is Silver Creek Outfitters mission not only to serve the customer but to create lifelong relationships with individuals both in the store and on the river and he is proud to be a part of this community.
What folks say about our team
"In every department, Silver Creek has knowledgeable and friendly employees. Shopping at Silver Creek is part of the Sun Valley experience."

Michael Saunders
"In every department, Silver Creek has knowledgeable and friendly employees.
Shopping at Silver Creek is part of the Sun Valley experience."

Michael Saunders
"We all love Silver Creek and their employees"

Kate Rosekrans
"They were so helpful and efficient with the whole fish licensing process."

Arline Thomas
"You have a great staff. Beautiful store and very helpful staff."

Anonymous
"Shop personnel were great"

Bob Heim
"Always expect top-notch service."

Anonymous
"You have a great staff. Beautiful store and very helpful staff."

Anonymous